Escape Room Seminar Series
* The Early Bird Pre-Show Discounts for seminars and events ends Monday March 19, 2018 at 11:59pm CDT, after which individual seminars may still be purchased at the full on-site show pricing (no exceptions).
---
Seminar Super Pass! NEW for 2018 While Celebrating our 10th year in St Louis we have released a Seminar Package that includes all Seminars from Thursday through Saturday. The cost is $550 per attendee. A $950 Retail Value, saving you $400. Now you don't have to plan out your seminar schedule in advance, just buy this package and walk into any seminar you choose on Thursday, Friday or Saturday. Act fast, package is limited to the first 150 people. Package is non-transferable; only 1 person can use this pass and cannot be shared. Limited to one seminar per hour. You can NOT move from one seminar to another while the seminar is in session, doing this would disturb other attendees in the class. Photo ID required. Wednesday seminars sold separately. You'll have an option to purchase the Seminar Super Pack after you've verified your show registration.
Seminar 5-Pack! Purchase the Seminar 5-Pack for $225 and save a total of $25 off of 5 one-hour seminars. The Seminar 5-Pack is ONLY available to purchase preshow (through 11:59pm CDT on Monday March 19 2018). The Seminar 5-Pack cannot be applied to seminars or events other than the one-hour seminars. Package is non-transferable; only 1 person can use this pass and cannot be shared. Photo ID required. Wednesday seminars sold separately. You'll have an option to purchase the Seminar 5-Pack after you've verified your show registration.
---
Friday, March 23, 2018
---
Breaking into the Escape Room Business!
9:00am – 10:00am
Room 105
Speaker: Derek Petit, Adventure Sports HQ
$50/attendee (pre-registration) Get Tickets!
$60/attendee (on-site registration)
Description pending
---
Growing Your Escape Room: How To Move From the Lock and Key to High Tech Experiences
10:15am – 11:15am
Room 105
Speaker: Shawn Fischtein, Co-founder and Operator of Escape Games Canada
$50/attendee (pre-registration) Get Tickets!
$60/attendee (on-site registration)
Keys and locks were that starting point for most escape room businesses. As players have become more advanced – so has game design! How do you keep up with the industry changes, shifts and player demands? Technology!
In this hour long seminar Shawn will show you the thought process he shares clients of all levels of understanding.There has been a lot of technological advancements in the escape room industry making tech accessible to you (and your competitors). Knowing how to approach it in a cost effective way is only the beginning. You'll also need to know when technology can help make the difference that your customers are looking for.
Examples of how to upgrade analog puzzles and lock boxes.
The fundamentals of shopping online and knowing how to spot a problem before you buy it.
The benefits and downsides of buying online versus making your own.
How technology saves you money, from resets to mitigating human error.
Building your vendor list, and why Amazon is not enough.
This seminar is recommended for business owners, game designers, and technology developers.
---
How to Take Your Escape Room to the Next Level and Out-book Your Competitors! (The Next Level of Escape Room Puzzles Finally Revealed)
11:30am – 12:30pm
Room 105
Speaker: John Denley, Escape Room International, Escape Room Catalog, Boneyard Productions International
$50/attendee (pre-registration) Get Tickets!
$60/attendee (on-site registration)
Don't miss this opportunity to take your escape room(s) to the next level! Let my 30+ years in the attraction design industry help "you" make more money! In this no-nonsense and fast paced presentation, I will show and reveal to you:
How to choose the right themes for you market!
How to make your show more interactive!
How to maintain longevity and maximize your bookings!
The importance of great gameplay!
I will demonstrate the "next" level" of escape room puzzles!
The 10 secrets of becoming a super-successful Escape Room!
And much, much more!
Whether you're new to the industry or a seasoned veteran, you can't afford to miss this one!
---
Creative Ways to Boost Sales Without Boosting Your Spend: Overview of Marketing, Promotional, Media Buying, Merchandising and Everything In Between!
12:45pm – 1:45pm
Room 105
Speaker: Nicole Ginsburg, Escape the Estate and Frightmare Farms Haunted Screampark
$50/attendee (pre-registration) Get Tickets!
$60/attendee (on-site registration)
Are you feeling like your marketing and promotions are on a hamster wheel? Do you feel like you are just throwing money at marketing and seeing the same return? Have you ever thought about events or ways to showcase your business but not even sure where to start?
Join Nicole as she takes you on a journey to helping you discover your next moves. She will share with you experiences on: Grassroots Marketing, "Sales Calls", Merchandising, Media Buying, Specialized Parties and Events, Co-Marketing, Promotional Events and more!
The opportunities are out there – Nicole will help you find them or who to hire/inspire to help you!
---
Is Expanding Escape Rooms Right for You? Acting Like a Big Company, Even When You Are Small!
2:00pm – 3:00pm
Room 105
Speaker: Brian Lacertosa, Denver Escape Room
$50/attendee (pre-registration) Get Tickets!
$60/attendee (on-site registration)
Whether you are thinking of expanding or have it on your 5 year plan – this is must attend seminar! Brian will discuss important elements of owning multiple locations from a work and life stand point. He will reveal the key pieces to the expansion puzzle and what you should be implementing right away. This is a seminar you won't want to miss!
---
Seasonal Games: Make the Most of the Holiday Spending Frenzy to Maximize Your Profits and Gain New Customers
3:15pm – 4:15pm
Room 105
Speaker: Michael Katzman & Suzan Ponte, Escape Reality
$50/attendee (pre-registration) Get Tickets!
$60/attendee (on-site registration)
Have you thought about how to attract more customers with seasonal or holiday themed rooms? Are you interested in capitalizing on Halloween and Christmas when people are spending freely and looking for ways to celebrate and spend time together?  Stay in sync with the seasons with themed escape rooms and give your customers a whole new reason to include the escape room experience in their holiday plans!
Let Suzan and Michael share their own experience with designing, building and successfully launching a themed room in just 2 weeks and keeping the costs under control while keeping the customer experience top notch.  Plus, they'll give you ideas for seasons and reasons to celebrate you might not have thought of!
---
Saturday, March 24th, 2018
---
 Axe Throwing and Active Entertainment: What Can Be Learned From Escape Room Owners in Multiple Branches of Entertainment
9:00am – 10:00am
Room 105
Speakers: Marty Parker of Trapped in a Room with a Zombie and Columbus Axe Throwing and Ginger Flesher-Sonnier of Escape Room Live, Kick Axe Throwing and Throwing Social
$50/attendee (pre-registration) Get Tickets!
$60/attendee (on-site registration)
Two years from now, what is going to the be the next hot corporate team builder or date night? What event are people going to be raving to all their friends about and telling them they must do? It doesn't matter because once you hear about it, it can be your event! You already have the secret sauce to produce it and offer more memorable events to your current fans.
Learn to add other Active Entertainment products to your offering with the business model and amazing talents that you already acquired. You have spent buckets and buckets of elbow grease on building your escape room business and have learned so much and what you have learned is now part of your war chest of human capital and worth a lot more than the money you have made so far! If you have already seen success running your escape room and are scratching your head asking what else is there??? Or… how can I add another stream of cash flow? And then you think it is impossible because you are already exhausted, your elbows won't bend because there is no grease left or you just don't have time… then attend this seminar!
Important questions that will be answered:
How do you find the next hot thing?
Is it the right thing for you to produce?
How do you quickly test a new concept without spending a lot of money before you know you should plow resources into it?
What techniques and employee structure do you use to set up an operation so that "The less you work, the more money you make?"
MOST IMPORTANTLY: What mindsets and mantra's do you tell yourself so that you are walking on rainbows when the world wonders you why aren't you pulling your hair out?
---
Future of the Industry: Escape Rooms are the "Fastest Growing in Entertainment" – Are We Going to Explode or Implode?
10:15am – 11:15am
Room 105
Speakers: Room Escape Conference Advisory Board: Brian Warner, Shawn Fischtein, Nicole Ginsburg, Dave Ferrier, Andrew King, Pat Mareno and Derek Petit*
$50/attendee (pre-registration) Get Tickets!
$60/attendee (on-site registration)
It's no secret the Room Escape Industry has exploded over the last few years. What does the future hold? The Room Escape Conference Advisory Board is ready to answer the burning questions!
Collectively the board will tackle:
Escape Room explosion in every market
Vision of where the industry is going
The current trends in technology and what is actually needed to survive
Keys to keeping the industry strong
This seminar will include a Q&A section – we ask that you pre-submit your questions to: RECadvisoryboardquestion@gmail.com.
*The advisory board was formed in early 2016 and is comprised of owners and vendors in various stages of business ownership.
---
Key Elements of Immersive Environments
11:30am – 12:30pm
Room 105
Speaker: Rick Spencer, Universal Studios Orlando
$50/attendee (pre-registration) Get Tickets!
$60/attendee (on-site registration)
We will examine the similarities and differences of Escape Room vs. Haunted House design. Using The Repository as a case study, we will explore the success of combining both designs to create a unique experience which also includes a Virtual Reality component. Reviewing the utilization of all three (Escape Room, Haunted House and Virtual reality) and how they all tie together the storyline, characters and escape challenge.
---
Tech Talk: Is The Room Escape Industry Shifting – Are You Ready?
12:45pm – 2:45pm
Room 105
Speakers: Brian Warner, Owner of Evilusions; Gabriel Goldstein of Anidea Engineering; Brandon Kelm, Automation Engineer at Evilusions
$100/attendee (pre-registration) Get Tickets!
$120/attendee (on-site registration)
A jam-packed 2 hour seminar lead by the "in the know" guys. This seminar is designed to help owners get a clearer picture of technology available for Escape Rooms. Whether you are looking to create your own, know when to buy or when to hire a professional. (2 Hour Seminar)
General overview of available technologies
When to use which technology, and when to hire a professional
Safety
Good Wiring Practices
Application of Alternative tech, like hall effect sensors
Safety
Using Industrial PLC controls and sensors in Escape Rooms Applications
Safety and more safety
---
Creating Physical Immersive Environments in VR
3:15pm – 4:15pm
Room 105
Speaker: Simon Chu, CEO Escape VR
$50/attendee (pre-registration) Get Tickets!
$60/attendee (on-site registration)
Why does having a physical immersive environment matter? Simon will answer this and many other questions surrounding immersive Virtual Reality. He will show the advantages of immersion in VR, how to create it and how to avoid pitfalls. Simon will also discuss future technological advances and how they will create better experiences. If you currently offer VR or are thinking of jumping in to VR for your business – you won't want to miss this seminar!
---
MEET THE SPEAKERS
Nicole Ginsburg
Biography: Nicole Ginsburg is the creator and co-owner of Escape the Estate, Central New York's first "escape room". Nicole holds a degree in marketing from Columbia College and has over 20 years of experience in the performing arts and entertainment industry; almost half of this time has been spent in her role as Production Director for Frightmare Farms, one of the most critically acclaimed haunted attractions in Upstate New York. Nicole introduced the escape room industry to the region by utilizing existing space at the previously-existing haunted attraction. At that time, Nicole was one of very few pioneers attempting this technique.
Escape the Estate, with its theatrically-detailed sets, was a runaway hit. Within a matter of weeks, the Frightmare Farms location had sold out its available bookings for their entire season. Fueled by this success, Nicole and her team opened a second location in just six months, crafting whole-new escape rooms in a shopping mall. Since then she has helped with games ranging from 3 minutes to Mega- games lasting a few hours.
Most recently, Escape the Estate is yet again capturing regional attention with a cutting edge immersive experience Museum of Intrigue. Launched in late 2017, Museum of Intrigue, located in Destiny USA in Syracuse, NY has been coined "a playground for the mind".
Because of her work, Nicole has caught the attention of numerous media outlets in the area. In December 2015, she was named one of the "9 Most Creative People in Central New York." Soon after, she was featured in an article about women in business, discussing her contributions to the often male-dominated industries of escape rooms and haunted attractions. Nicole has presented at educational institutions, universities, and conferences on topics ranging from young entrepreneurship to surviving a zombie outbreak.
Nicole juggles many professional roles on a daily basis. Her favorite role is wife to her uber supportive husband, Jeremy and mom to her quick witted, very busy, young twin boys!
---
Brian Lacertosa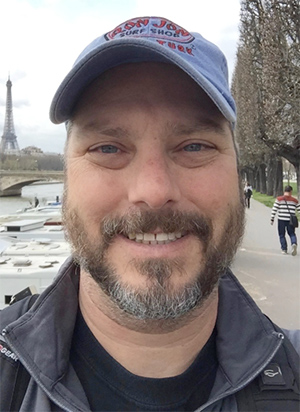 Biography: Brian Lacertosa is the owner of Denver Escape Room and CEO of BCR Developments, LLC which has 6 other escape rooms under it. Like most escape room owners, Brian and his family played and escape room and said to themselves that they could do this and it would be successful. By November of 2014, Denver Escape Room was open. Fast forward to March 2018, Brian's 7th location will have been opened along with plans for at least 2 more in 2018. With locations ranging from large markets to medium to small, the experience of expanding is getting easier and harder. The industry has changed quite a bit since 2014 and BCR is changing with it.
---
Marty Parker
Biography: Marty is the owner of Bucket List Productions, LLC and Axe Throwing, LLC which have produced Mud Runs, Color Runs, Tomato Fights, Bubble Runs, Escape Rooms, Augmented Reality Quests, Game Shows, Axe Throwing, and Foot Bowling. Bucket List Productions was among one of the first room escapes to open in the United States and the first company to expand the room escape concept nationally opening in 16 locations in 14 months staring in Dec. of 2013. He is a part owner of a number of other room escape companies and is the writer and licensor of one of the most well-known room escapes in the country called "Trapped In A Room With A Zombie". This room escape was featured on the TV show The Big Bang Theory and is currently playing in major cities across the US and in Europe. When he grows up, he would like to be a mime on the streets of Madrid. His favorite food is butter.
---
Brian Warner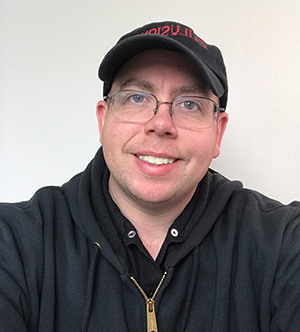 Biography: Brian Warner is the owner of Evilusions; an entertainment manufacturing company located in North East Ohio. Since 2005 Evilusions has been building haunted attractions, set, props, animatronics, and control systems. In 2014 Evilusions and Brian started applying all of their experience to the Escape Room Industry, having now built a large number of turn key rooms, designs, and delivering high quality props to hundreds of facilities. Brian handles all the 2D CAD designs and drawings, machining and metal fabrication, as well as the CNC manufacturing.
---
Gabriel Goldstein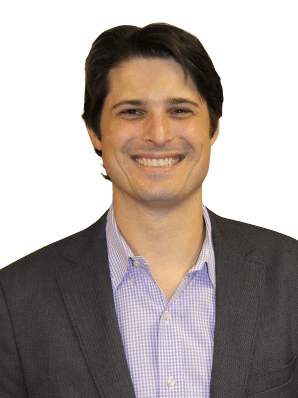 Biography: Gabriel has over 20 years of embedded engineering and product design experience in the entertainment industry. In 2001, he graduated from the University of Central Florida with a Computer Engineering degree and worked for several companies in the industrial control and entertainment industries. Coming from a long line of entrepreneurs, it was only a matter of time before he launched his own company, Anidea Engineering, Inc. – a product design company. Anidea developed a wide range of products, many in the entertainment industry, with a team of multi-disciplined engineers whose products can be found from major theme parks, to concert tours, farms and golf courses. Some of the products designed by Goldstein are automated lighting equipment, a Gigabit Ethernet switch for video, multiple snow/fog/bubble machines, the Geek My Tree lighting controller, and veterinary therapy equipment.
With the advent of the escape game industry, Goldstein turned back to his entertainment industry roots and focused on the Escape Room industry. Here, he has developed a line of electronics controllers and accessories, installed tech for ER operators, and supports the industry with informative blog. Next, Goldstein will be launching EFX Engineering, Inc. to focus on entertainment and escape game related ventures. Goldstein also enjoys volunteering at local several mentoring groups and is a board member of the Palm Beach Tech Association.
He resides in South Florida with his hot girlfriend, and a menagerie of 6 rescues and four children.
---
John Denley
Biography: John Denley is the author of "The Official Guide to the Escape Room Industry" and "Escape Room Props, Clues & Common Sense". He has consulted and designed attractions all over the world including Disney Resorts, Six Flags, Foxwoods Casino, Ocean Park, Chimelong Amusement Park and Norton Utilities. He is one of the industry's most sought-after consultants and has appeared on The Today Show, Psychology Today and countless national and international media.
---
Shawn Fischtein
Biography: Co-founder and operator of Escape Games Canada and the face behind www.escapegamespro.com, Shawn and his team have dedicated themselves to breaking down the science of Escape Games and Escape Rooms. With a background in aerospace engineering and years of specializaiton in financial and customer data analytics with game theory applications, Shawn's unique experiences have led to unique successes in the fabrication, design, and operation of escape room facilities.
Shawn became familiar with escape rooms in 2009-2010 while working in Shanghai as a marketing loyalty analyst. That inevitably led him and his wife back to his home city of Toronto, Canada to design and build the next generation of Escape Rooms.
In addition to working with other local owners and keeping Escape Games Canada running in best-of-class quality, Shawn dedicates his time to developing rock-solid games that rely on scientifically tested principles. Focusing on adapting techniques developed in the video game industry over the past 20 years, Shawn and his team are striving to make games more streamlined, more accessible, and most importantly more fun for players. His passion for developing the industry and setting standards of quality is his current prime directive.
Shawn also enjoys video games, competitive e-sports, trading card games, and practically anything to do with the gaming industry. This passion comes through if you ever take a visit to Escape Games Canada.
---
Ginger Flesher-Sonnier
Biography: Ginger is the owner and creator of Escape Room Live LLC, opening the first escape rooms in both Washington, D.C. and Northern Virginia in 2014.
Escape Room Live started with one room in Washington, D.C. and evolved rapidly into multiple games, locations and increased technology that now includes triggered CGI effects and Augmented Reality combined with Hollywood-style sets. With a major focus on large group events, Escape Room Live includes large lounge and reception areas with the feel of boutique hotels to cater to corporate clientele.
Escape Room Live's Flagship location, a 6,500 square foot store-front on M Street in Historic Georgetown, Washington, D.C., includes a beautiful bar to serve patrons and private event guests.
Escape Room Live and Ginger have been featured in West Texas Investor's Club on CNBC Prime, The Washington Post, The Washington Business Journal, TIME Magazine, WTOP Money News, Reuters, and Northern Virginia Magazine, among others.
Ginger has recently started two new ventures – Kick Axe Throwing (www.kickaxe.com) and Throw Social (www.throwsocial.com) with locations in Brooklyn, NY and Washington, DC, and expansion planned for Philadelphia, Seattle, LA and Orlando.
Ginger holds degrees in mathematics and psychology, and was an AP Statistics & Calculus teacher, department chair and competitive math team coach for two decades. She now brings her love of puzzles and games to a much larger audience! /www.EscapeRoomLive.com
---
Rick Spencer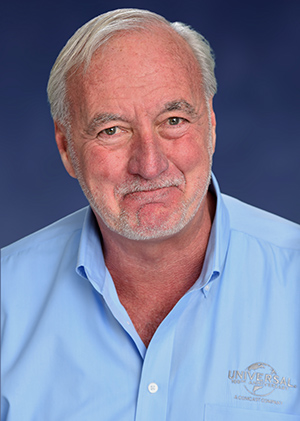 Biography: Recently awarded an Honorary Fellowship at Queen Margaret University, Edinburgh, Scotland, Rick is the Creative Manager for Universal Orlando Resort and author of five novels including ICEBOUND The Viking Cipher (available on iTunes/iBooks; Nook; Kindle, etc.).
Chairman of the U.C.F. Theater Department's Professional Advisory Board, Rick is also co-creator of The Art of Tomorrow, an award-winning educational collaboration between Universal, Orange County Public Schools and Valencia College.
His most recent projects include LegendaryTruth – THE REPOSITORY, a Virtual Reality escape experience for Halloween Horror Nights 2016. He is founder of The Spencer Library, an award-winning audio publishing company that enjoys the highest accolades from Publisher's Weekly; The National Education Association; The Washington Post; The Philadelphia Inquirer; The Indianapolis Star; AudioFile Magazine; WAMU's Diane Rehm Show.
As writer/producer/director, Rick's credits include the feature length motion picture THUNDER-BORN (Joseph E. Levine Presents); the PBS television series SHINING TIME STATION "starring" THOMAS THE TANK ENGINE (Quality Family Entertainment), Universal's interactive website content and live entertainment for HALLOWEEN HORROR NIGHTS ('03 thru '17) including an Addy Award as director for the LegendaryTruth Interactive Websites, specializing in experiential story telling.
As producer/director of best-selling audio books, his credits include John Sandford's SECRET PREY; W.E.B. Griffin's THE SOLDIER SPIES; Jack Higgin's DAY OF RECKONING; Stuart Wood's L.A. DEAD; William Gibson's IDORU among many others.
Private clients include Paul McCartney's MPL Communications; Chip Davis's Mannheim Steamroller; Putnam; Time Warner; Harcourt Brace; Macmillan; Thomas Nelson Publishing; and National Public Radio.
---
Dave Ferrier
Biography: Dave Ferrier helped design, build and currently manages Trapped PHL escape room. He has become an escape room industry "go to guy" on booking systems and running Groupon / Living Social campaigns. Dave has worked in the haunt industry for seven years as a performer and four years as casting director for Fright Factory in Philadelphia.
Dave is also a trainer, Marine Corps veteran and professional actor, with dozens of credits including House of Cards, VEEP, Investigation Discovery, The Travel Channel and various major motion pictures.
---
Simon Chu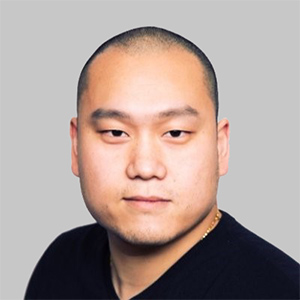 Biography: Simon has been working with location based VR experiences at his company Escape VR for over a year. Starting with creating high quality content for the escape room industry, the team at Escape VR has successfully deployed their turn-key VR solution to over 25 locations in 5 countries.
Before his endeavors in VR, Simon has been and is still the CEO of StuckPixel, a mobile app company. As CEO, Simon has helped his team capture the #1 app ranking on Apple's mobile appstore, then proceeded to push three more apps into the top 10. StuckPixel has generated 50 million app downloads with hundreds of thousands of daily active users.