Escape Room Seminar Series
* The Early Bird Pre-Show Discounts for seminars and events ends Monday March 18, 2019 at 11:59pm CDT, after which individual seminars may still be purchased at the full on-site show pricing (no exceptions).
---
Seminar Super Pass! Seminar Super Pass includes any Seminars from Thursday through Saturday. The cost is $450 per attendee; that's a 50% SAVINGS!! $900 retail Value. Now you don't have to plan out your seminar schedule in advance, just buy this package and walk into any seminar you choose on Thursday, Friday and Saturday. This applies to any Halloween, Escape, Christmas and Christmas DIY seminars.Package is limited to the first 200 people. Package is non-transferable; only 1 person can use this pass and it cannot be shared. Limited to one seminar per hour. You can NOT move from one seminar to another while the seminar is in session, doing this would disturb other attendees in the class. Photo ID required. Wednesday seminars sold separately.You'll have an option to purchase the Seminar Super Pass after you've verified your show registration.
Seminar 5-Pack! Purchase the Seminar 5-Pack for $225 (applies to any one hour seminar). The retail value is $300, saving you $75. You must preselect your 5 seminars prior to 11:59pm CDT on March 18, 2019 to maintain this discounted price. Any unselected 5 pack seminars will be subject to an additional fee (if selected after the deadline). The Seminar 5-Pack is for any one hour seminar. The 5 pack cannot be applied to any other seminars or events. The package is non-transferable and non-refundable. Only 1 person can use this package; it cannot be shared. Photo ID required. The Seminar 5-Pack is ONLY available to purchase preshow (through 11:59pm CDT on Monday March 18,  2019). Wednesday seminars sold separately. You'll have an option to purchase the Seminar 5-Pack after you've verified your show registration.
---
Thursday Escape Room Seminars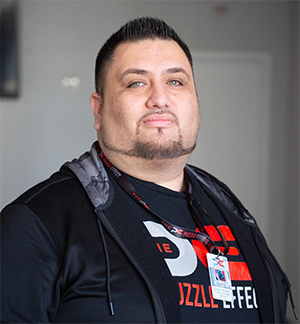 Management Tug of War: The Art of Knowing When to Pull, Hold on Tight, and Let Go
10:15am – 11:15am
Room 267
$50/attendee (pre-registration)
$60/attendee (on-site registration)
Speaker: Sebastian Ponce, Chief Operating Officer, The Puzzle Effect
Overview of management topics regarding standard operating procedures, the employee life cycle from onboarding to separation, and recommendations on operational systems. Common management pitfalls and obstacles as well as dispelling antiquated management practices and methodologies. Visit the topic of employee development and importance of goal setting, day to day coaching, and incentive/recognition programs.
Speaker Bio: Sebastian Ponce is the Chief Operating Officer for The Puzzle Effect. The Puzzle Effect currently owns and operates 8 different escape room locations in 5 different states. Sebastian has 18 years' experience in operations management, training, and facilitation. He has led and managed organizations for several Fortune 500 companies in the telecom and finance sectors and now brings his expertise to the escape room industry.
---
The Art of Immersive: How to Transport Customers with Scenic, Story and Game Flow
11:30am – 12:30pm
Room 267
$50/attendee (pre-registration)
$60/attendee (on-site registration)
---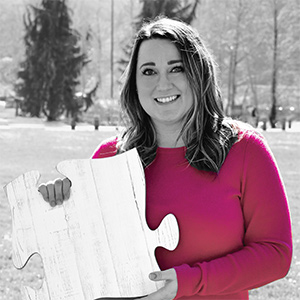 Hiring Process: What You Need to Know About Building and Retaining a Dynamic Team!
12:45pm – 1:45pm
Room 267
$50/attendee (pre-registration)
$60/attendee (on-site registration)
Speaker: Amy Philip, Escape Games PDX
How to source, interview, train and develop your team. A strong team leads to a great business reputation through excellent customer service. Your company culture doesn't happen in a bubble and it starts at the top to ensure everyone feels connected to your vision.
Speaker Bio: Amy is the Owner of Escape Games PDX in Portland, OR, which has been operating since 2015 and will soon be opening a second location just outside of Portland.
With a degree in Marketing and Management from University of Washington, Amy worked in Corporate Leadership, Human Resources and Recruiting for 9 years before branching out on her own to open Escape Games PDX.
She has a love of travel, cooking (more often than not baking), enjoying the amazing wine and beer scene in Oregon and enjoying the outdoors with her pup, Truman.
---
Be an Escape Room Prop Medic
3:15pm – 4:15pm
Room 267
$50/attendee (pre-registration)
$60/attendee (on-site registration)
Speakers: Brian Warner/Evilusions, Michael Goff/Mystery Manor
Learn the basics of troubleshooting, quick fixing, and properly repairing and maintaining Escape Room Props. We will cover the basic skills, and tips and tricks learned from years of building, repairing, and maintaining props. Learn the basic components and how to identify what to buy as replacements, and what to always have on hand.
Friday Escape Room Seminars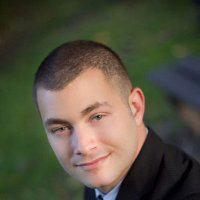 Small Markets Big Props: How to Play with the Big Boys on a Smaller Budget!
10:15am – 11:15am
Room 267
$50/attendee (pre-registration)
$60/attendee (on-site registration)
Speaker: Shawn Fischtein, Escape Games Canada
Wanna' rock the socks off your customer's expectations? Do you like hearing your customers say things like, "that was so much better than the other place we went to". Then this seminar is for you. Grab your best friend and your notebook and get ready to learn how to make your dollars count. We'll share all the little tricks that the big guys use and teach you how to do it on a shoestring budget. Change your game, build better props, spend your money wisely, and get your word of mouth engine kickin'. It doesn't matter what size escape room business you run, this puts you on a level playing field with the biggest and baddest of them all.
Speaker Bio: Co-founder and operator of Escape Games Canada and the face behind www.escapegamespro.com, Shawn and his team have dedicated themselves to breaking down the science of Escape Games and Escape Rooms. With a background in aerospace engineering and years of specialization in financial and customer data analytics with game theory applications, Shawn's unique experiences have led to unique successes in the fabrication, design, and operation of escape room facilities.
Shawn became familiar with escape rooms in 2009-2010 while working in Shanghai as a marketing loyalty analyst. That inevitably led him and his wife back to his home city of Toronto, Canada to design and build the next generation of Escape Rooms.
In addition to working with other local owners and keeping Escape Games Canada running in best-of-class quality, Shawn dedicates his time to developing rock-solid games that rely on scientifically tested principles. Focusing on adapting techniques developed in the video game industry over the past 20 years, Shawn and his team are striving to make games more streamlined, more accessible, and most importantly more fun for players. His passion for developing the industry and setting standards of quality is his current prime directive.
Shawn also enjoys video games, competitive e-sports, trading card games, and practically anything to do with the gaming industry. This passion comes through if you ever take a visit to Escape Games Canada.
---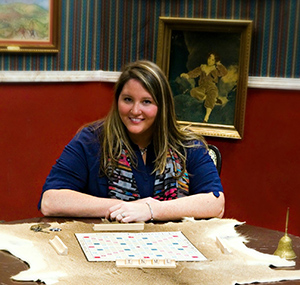 Bring Your Gaming Experience Alive in Any Space: Special Events, Offsites and Collaborations
11:30am – 12:30pm
Room 267
$50/attendee (pre-registration)
$60/attendee (on-site registration)
Speaker: Nicole Ginsburg, Museum of Intrigue
Have you thought about adding a special event to your business but not sure where to start? Pondered how you can execute a game in another space like a library or different store front? Thinking about co-hosting a gaming event? Are you currently running events but want to kick it up a notch? This is the seminar for you! Special Events can strengthen your brand, boost your sales and be super fun for all evolved!
Whether you are thinking about going off site or you want utilize your space in a different way to increase your visibility and attract repeat customers, Nicole will give you the playbook! She will share proven tips to making Special Events, Offsites and Collaborations a success! This seminar will include an updated step by step guide to hosting your next event and sharing an event that you will be able to implement right away!
Speaker Bio: Nicole Ginsburg is the creator and co-owner of Escape the Estate, Central New York's first "escape room". Nicole holds a degree in marketing from Columbia College and has over 20 years of experience in the performing arts and entertainment industry; almost half of this time has been spent in her role as Production Director for Frightmare Farms, one of the most critically acclaimed haunted attractions in Upstate New York. Nicole introduced the escape room industry to the region by utilizing existing space at the previously-existing haunted attraction. At that time, Nicole was one of very few pioneers attempting this technique.
Escape the Estate, with its theatrically-detailed sets, was a runaway hit. Within a matter of weeks, the Frightmare Farms location had sold out its available bookings for their entire season. Fueled by this success, Nicole and her team opened a second location in just six months, crafting whole-new escape rooms in a shopping mall. Since then she has helped with games ranging from 3 minutes to Mega-games lasting a few hours.
Most recently, Escape the Estate is yet again capturing regional attention with a cutting edge immersive experience Museum of Intrigue. Launched in late 2017, Museum of Intrigue, located in Destiny USA in Syracuse, NY has been coined "a playground for the mind".
Because of her work, Nicole has caught the attention of numerous media outlets in the area. In December 2015 & December 2017, she was named one of the "9 Most Creative People in Central New York." Soon after, she was featured in an article about women in business, discussing her contributions to the often male-dominated industries of escape rooms and haunted attractions. Nicole has presented at educational institutions, universities, and conferences on topics ranging from young entrepreneurship to surviving a zombie outbreak.
Nicole juggles many professional roles on a daily basis. Her favorite role is wife to her super supportive husband, Jeremy and mom to her quick witted, very busy, young twin boys!
---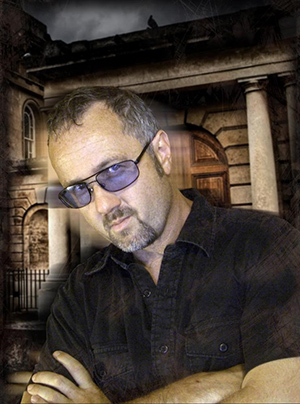 Escape Room Gameplay and Next Level Puzzle Concepts that Will Make You a Screaming Success!
12:45pm – 1:45pm
Room 267
$50/attendee (pre-registration)
$60/attendee (on-site registration)
Speaker: John Denley, Escape Room International, Escape Room Catalog & Boneyard Productions International
Escape Rooms are becoming so popular that competition is getting fierce. With more and more rooms popping up in every major city, how do become the "stand out" show that everyone is talking about? I have designed and built shows all over the world and I am going to share my formula and findings with you! In this "in your face" class, we will cover:
How to write great gameplay.
How to generate excitement and a sense of urgency that increases as the game progresses.
The Importance of a strong finale and how to create one!
Common mistakes to avoid.
The importance of quick resets and how to attain them.
How to maintain longevity and get the most out of your rooms!
Next level puzzles that will amaze your guests and give you the "wow factor" without breaking the bank.
You can't afford to miss this class!
Speaker Bio: John Denley is the author of "The Official Guide to the Escape Room Industry" and "Escape Room Props, Clues & Common Sense". He has consulted and designed attractions all over the world including Disney Resorts, Six Flags, Foxwoods Casino, Ocean Park, Chimelong Amusement Park and Norton Utilities. He is one of the industry's most sought-after consultants and has appeared on The Today Show, Psychology Today and countless national and international media.
---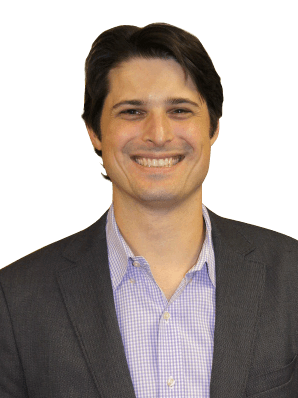 Why and How-To Tech: A Deeper Look at the Wide Range of Tech Available and What Is Right for Your Business!
2:00pm – 3:00pm
Room 267
$50/attendee (pre-registration)
$60/attendee (on-site registration)
Speaker: Gabriel Goldstein
Take a dive into the wide range of technology available to develop escape rooms. There is a wide range of old and new technologies available to the Escape Room owner and it can be tough navigating the field. The class will cover Escape Room tech from business and technology perspectives to assist Escape Room (ER) owners, ER tech types, and ER game designers as to why tech in Escape Rooms may be important and provide guidance as to execute the tech they need. The presentation will generally cover the gamut; electronics, software, and mechanics available to the owner or game designer!
Speaker Bio: Gabriel has over 20 years of embedded engineering and product design experience in the entertainment industry. In 2001, he graduated from the University of Central Florida with a Computer Engineering degree and worked for several companies in the industrial control and entertainment industries. Coming from a long line of entrepreneurs, it was only a matter of time before he launched his own company, Anidea Engineering, Inc. – a product design company. Anidea developed a wide range of products, many in the entertainment industry, with a team of multi-disciplined engineers whose products can be found from major theme parks, to concert tours, farms and golf courses. Some of the products designed by Goldstein are automated lighting equipment, a Gigabit Ethernet switch for video, multiple snow/fog/bubble machines, the Geek My Tree lighting controller, and veterinary therapy equipment.
With the advent of the escape game industry, Goldstein turned back to his entertainment industry roots and focused on the Escape Room industry. Here, he has developed a line of electronics controllers and accessories, installed tech for ER operators, and supports the industry with informative blog. Next, Goldstein will be launching EFX Engineering, Inc. to focus on entertainment and escape game related ventures.
Goldstein also enjoys volunteering at local several mentoring groups and is a board member of the Palm Beach Tech Association.
He resides in South Florida with his girlfriend, and a menagerie of 6 rescues and four children.
---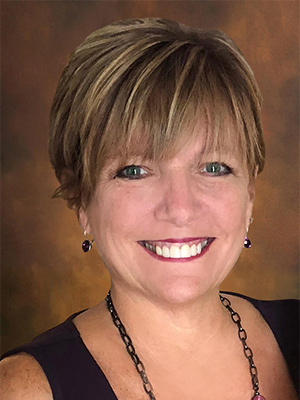 Seasonal Escape Rooms: Are Season-Based Escape Rooms a Good Idea? Taking the Right Approach, the First Time!
3:15pm – 4:15pm
Room 267
$50/attendee (pre-registration)
$60/attendee (on-site registration)
Speaker: Laura Hawkins, Gamemasters Escape Rooms
"After launching a Christmas-based escape room this past December, it is clear, opportunities exist for other seasonal specialties such as Halloween. Whether switching out a currently running room or creating a temporary pop up in a mall, season specific rooms create new enthusiasts, exposing escape rooms to a wider audience."
– Laura Hawkins, President/Gamemasters Escape Rooms
Exploring the concept of how a seasonal escape room can boost sales, generate awareness for a brand, plus create new escape room enthusiasts as families and friends search for season-based activities. We will review the case study for a seasonal room A Christmas Story in which one was a mall pop up and the other was an active room converted over to host A Christmas Story. This is the perfect seminar for anyone contemplating season rooms or looking for fresh ideas for your existing seasonal business!
Speaker Bio: Laura Hawkins is the owner of Enigma Escapes, an escape room company in Winnipeg, Canada which has been operating for four years and now has three locations and ten active escape rooms. She also heads up Gamemasters Escapes, a company which specializes in selling turn-key escape rooms which currently has provided games in 21 cities in the US, Canada and Mexico.
Saturday Escape Room Seminars
State of The Industry: 2018 Recap and What to Expect in 2019
10:15am – 11:15am
Room 267
$50/attendee (pre-registration)
$60/attendee (on-site registration)
Presented by: Room Escape Conference Advisory Board
*The advisory board was redesigned 2018 and is comprised of owners in various stages of business ownership.
---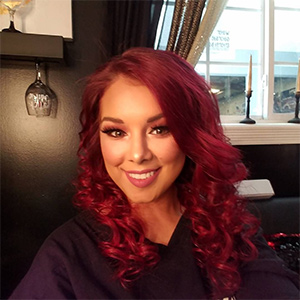 Escape Room Operations Bootcamp: A Rundown of How To Manage Your A-Team, Ease Your Workload, Keep Your Customers Returning & Bring Your ER to a Profitable 7-Day a Week Business
11:30am – 12:30pm
Room 267
$50/attendee (pre-registration)
$60/attendee (on-site registration)
Speaker: Samantha Hatfield, 13th Gate Escape Rooms
Are you a new or involved ER owner who is in need of easing your workload, bringing your team to their A-Game, & looking to become profitable 7 days a week? If so, you do NOT want to miss this Escape Room Bootcamp! This seminar will give you the insight & materials needed on how to successfully manage your business and its employees, keep your customers returning, gain corporate clients, and ease your workload to allow you the time and energy to focus on growing your brand! All successful business owners need a little help to stay ahead of the game and competition. Allow the provided materials of this seminar to become your new checklist for your next big move in the growth of your business and take advantage of the Q&A session at the end of the seminar.
Speaker Bio: Samantha Hatfield is the General Manager of Midnight Productions, the company behind 13th Gate Escape. She has over 7 years experience in general management and a great passion for the escape room and haunt industry. She specializes in front & back of house escape room operations, corporate events, and customer & employee retention. She has an "open book" approach, always happy to share her knowledge and eager to learn from others as well.
13th Gate Escape is the 7 day a week, year round, fully immersive escape experience located in Baton Rouge, Louisiana. Open and thriving for nearly 4 years, they have 5 games (with 4 more under construction) and employ around 20 people year round. Their escape rooms have received many note-worthy awards including "America's #1 Escape Room 2016" by HauntWorld Magazine, "2017 Golden Lock-In Award" from Room Escape Artist, and was most recently ranked the #4 Escape Room company in the world in The Enthusiasts Choice Awards by The Top Escape Rooms Project. 13th Gate Escape sets themselves apart by not only providing immersive story lines and original puzzle designs, but especially with their Hollywood-quality set designs and grand reveals during gameplay.
When Samantha isn't in her office, she enjoys being a mom to her fur babies, giving way too much unsolicited advice, watching the news, and anything else she can fit into those 3 remaining hours before bedtime!
---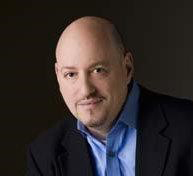 Marketing: In-depth Look at the Sales Funnel and Marketing Strategy You Should Be Using to Boost Your Business
12:45pm – 1:45pm
Room 267
$50/attendee (pre-registration)
$60/attendee (on-site registration)
Speaker: Stuart Bogarty, t'rapt
Speaker Bio: Stuart is the owner of trap't Escape Room Adventures in Stamford, CT. He founded the business with his wife and three daughters. In early 2015, Stuart took his family to pay their first Escape Room. Around 6 months and several rooms later, he put together a business plan for trap't. In August, 2016, they opened their doors to the public and have had tremendous success. They currently have 3 rooms open and are building another 4 rooms over the next 12-18 months.
Prior to opening trap't, Stuart had a successful career as a well-respected, results-oriented media/marketing/ecommerce executive with proven success as CEO, CMO, EVP Global Managing Partner, and Managing Director for Ogilvy & Mather, Mindshare, Universal McCann, Grey, Saatchi & Saatchi in addition to GSI Commerce, YouBeauty.com, OpenSky and Maxpoint Interactive. Over the course of his career, he managed multimillion-dollar accounts for Fortune 500 clients including Johnson & Johnson, Unilever, Intel, Brown Forman, IBM, Cisco, Yahoo and SAP.
He is an almost 30-year media veteran with 25+ years in the interactive advertising community and ecommerce communities and has been instrumental in pushing forward and championing many industry wide initiatives in the digital arena.
---
How to Design Amazing Rooms in a Restrictive Environment: Everything from Drop Ceilings to Weird Corners to Windows and Every Weird Thing in Between!
2:00pm – 3:00pm
Room 267
$50/attendee (pre-registration)
$60/attendee (on-site registration)
Speaker: Erick Gyrion, Escape Room Wisconsin
---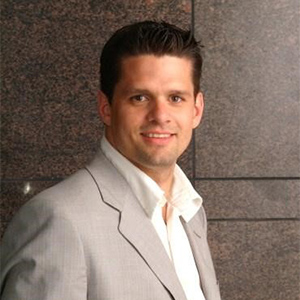 Neuroscience of Escape Rooms and Game Play
3:15pm – 4:45pm
Room 267
$75/attendee (pre-registration)
$90/attendee (on-site registration)
Speaker: German Garcia-Fresco, Ph.D
Speaker Bio: As director of the Adaptive Neuroscience Research Institute (ANRI), Dr. German Garcia-Fresco helps people explore and enhance their own potential. The mission of ANRI is to collaborate with some of the world's leaders in a variety of fields, including finance, neuroscience, psychology, nutrition, and business, using the latest technology available today.
As a scientist, Doctor Fresco's research has led to advances in the field of neurobiology, contributing to mechanisms involved in neurodegenerative diseases. His work has been featured in top scientific journals as well as The New York Times and several news channels around the world.
Recently, he has been focused on the behavioral aspects of brain functioning, specifically decision making, emotional control, and creative enhancement. He is currently trying to develop techniques to increase neuronal performance and developing health and educational brain programs for children and adults.
Aside from his scientific interests, he is an avid entrepreneur and successfully operates a variety of multi million dollar companies in the United States. He's the owner of Xtreme Park Adventures in Durham, North Carolina, which it includes: escape rooms, haunted rides, paintball, lasertag, ropes course, ziplines and more.
Dr. Fresco obtained his BA/MS in organic chemistry/molecular biology from Purchase College, SUNY (Sigma Xi honor society). He earned his Ph.D. in molecular neurobiology at the University of North Carolina, with a focus on the interactions of proteins between myelin and the axon in rodents. He has received numerous awards, including the President's Award for excellence in genetics and biochemistry.
---
Escape Room Mixer | FREE to ALL Attendees
5:15 pm – 7:15 pm
Cash Bar
Holiday Inn, Broadway/Washington Rooms
Meet other room escape owners from around the world and get a chance to meet and mingle at our Room Escape Happy Hour. Appetizers and cash bar will be provided.
Would you like to sponsor this event? Click HERE to find out how!
---
All TransWorld Trade Shows Christmas Show seminars are intended solely to provide information to the participants. Results derived by utilizing the information may vary and are not guaranteed. Neither TransWorld Trade Shows, nor the seminar presenters assumes any legal liability or responsibility regarding the content and examples presented.
All Seminars and Event Payments are Final at the Time of Purchase. Seminars and Events are non-refundable and non-transferrable. Attendees must be at least 16 years old. A valid photo ID is required for entry. All Seminars and Events are subject to change.
Absolutely NO recording devices permitted in any of our seminars!
app downloads with hundreds of thousands of daily active users.